Campus Reopening Plan for Fall 2020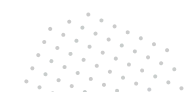 We are very excited to announce that our campus will be reopening on September 14th, 2020! We are currently working on putting everything in place to allow students to begin their studies on-campus at Sterling College.
Thus far we have successfully delivered our spring and summer programs remotely, thanks to the efforts of our instructors and administration, as well as the cooperation of our students.
When the campus opens in September, new measures will be implemented to keep everyone safe and healthy, such as limited class sizes, daily sign-ins and temperature checks, face masks, physical barriers, signage for traffic flow and social distancing, and reduced in class hours. By following strict health guidelines and best practices, we are confident that our students will continue to receive the best possible educational experience in a safe and welcoming environment. Programs will be delivered in through a blended learning model which is a combination of on-campus and online learning experiences.
What Will My Schedule Look Like?
The most important consideration is ensuring we provide a safe environment for all students as well as our team. In order to do so, the reopening will also include a change in our program delivery structure and greater levels of flexibility for our students.
Starting the week of September 14th, all programs will transition to a 5-day school week for 4 hours per day. The 5-day model will consist of 3 days on campus, and 2 days online (as you are currently studying). The 3 days on campus will be whatever 3 days you currently have classes, while the 2 days online will be the additional days we have added to the school week. For our current students and those joining this Fall, all sessions onsite will be in the "AM block" from 8:30am – 12:30pm.  Online sessions may be scheduled in the AM block or PM block from 1:00pm – 5:00pm. A program specific schedule will be issued to all students by August 21st, 2020.
With safety as a key priority this new schedule model will limit the amount of contact time the students are required to be on campus while also limiting the amount of traffic at the location throughout the day. In addition, this model will reduce student fatigue that can occur from 8 hour sessions.
NOTE: Students in the Red Deer College, Post Graduate Certificate in Healthcare Practice & Management program are not expected to on campus the week of September 14th. A return to campus date is pending until further notice.
Flexibility Is The Key During Covid-19
The College recognizes that the shift from a 2.5-day school week to 5-day school week may impact student's obligations outside of studies such as work and childcare. We also acknowledge while some students may be excited to return on campus, others may not be able to attend in class sessions because they are not in the Lower Mainland, caring or living with relatives that have compromised health, or caring for their children who cannot attend a daycare.
For this reason, we will be providing extra accommodation as it relates to the College attendance policy so students may continue to maintain progress in their studies. This includes recordings of lectures which will be uploaded onto the Canvas learning management platform, access to assignments and resources through Canvas, and an easing of disciplinary attendance policies while classes remain impacted by COVID-19. More information on attendance accommodation will be provided closer to re-opening.
For International Students
This exceptional situation that we have been experiencing is constantly evolving, and you likely have questions regarding studying in Canada.
We are committed to keeping you updated, and invite you to visit the international students page on our website, where you can find information on admissions, health insurance and visa requirements, as well as contact information for our international admissions advisors.
Is Re-opening The Week Of September 14th Guaranteed?
The safety of our students and staff is the number one priority when it comes to re-opening our College for onsite classes and it is our plan to re-open the week of September 14th. Unfortunately, due to the ever changing nature of the COVID-19 pandemic there is always the possibility that we may not re-open. As of right now, the Provincial Health Officer has deemed it permissible for institutions to re-open for onsite operations so long as appropriate measures have been taken to protect the health of all students and staff.
If at any point before or after re-opening conditions in Vancouver negatively shift where the College does not feel a safe environment can be provided, we will suspend on-site classes and resume 100% online delivery through the Canvas learning management platform.