Considering a career in the field of Creative Technology? There is a significant demand for skilled graduates who are ready to enter the industry right out of school, and job opportunities are expected to multiply over the next several years. The field of Creative Technology also offers the freedom to follow a path that best suits your interests and talents. The government of BC wants to grow the number of tech jobs in the province to over 120,000 ­­­­­­­­­­­­by 2022, and the first step to reaching this goal is training people to fill these positions. The following are just a few examples of job options in the industry, based on each of the Sterling College learning pathways.
Packaging Designer (Industrial Design Pathway)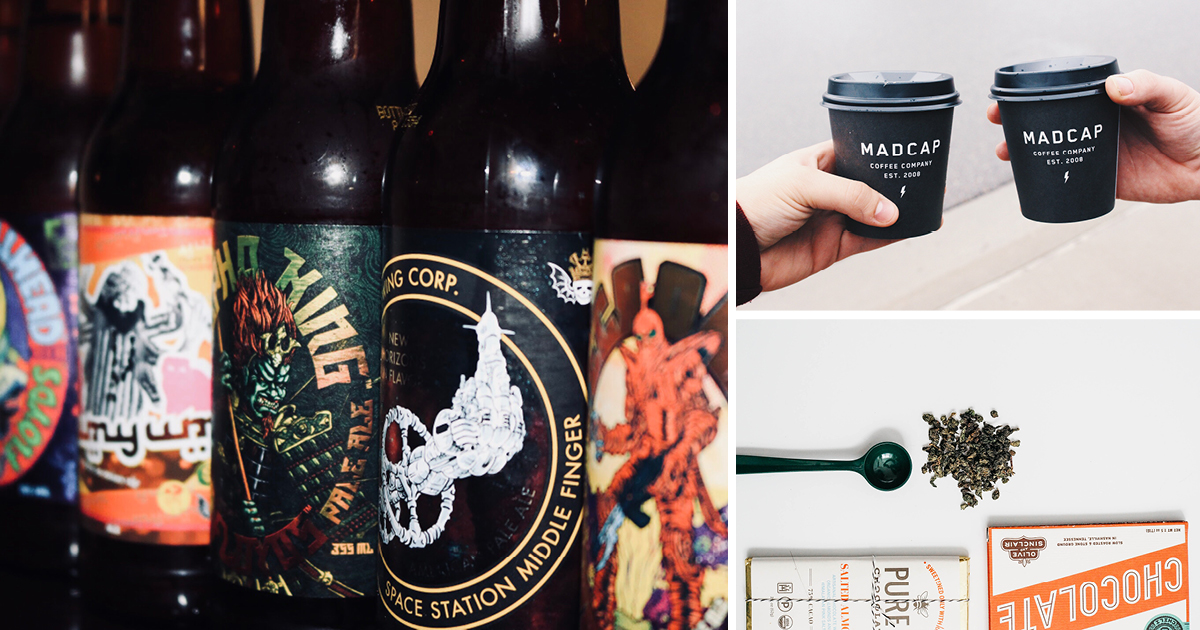 What do packaging designers do? Have you ever chosen to buy a specific product because the packaging appealed to you? We all know the saying, "don't judge a book by it's cover", but when it comes to buying, we all do it! A packaging designer is part of the team that designs and develops packaging for a variety of merchandise, from beer labels and tea boxes to bath products and makeup containers.
What skills do you need? Not only do you need to be creative and skilled at selecting typefaces, colours and graphics, but you must also understand the marketing psychology behind them. You must be able to design something that will attract consumers, while clearly showcasing the product itself. Even the shape and feel of the packaging needs to be considered: is it soft to the touch, textured, curved, angular? What is the feeling you are trying to convey to potential buyers? Industrial design know-how is also essential as you will need to consider the construction of templates and how your design will be manufactured. And don't forget about the environmental impact! Because there are so many steps in the process, packaging development is usually conducted by a team of people rather than an individual.
Where would you work? A packaging designer may work in-house for a specific company, or for an agency that has many clients. Where you work will determine how much variety you will have in what you design, and how much responsibility you have. Regardless of where you work, you should be ready and willing to work with a team and be prepared to meet strict deadlines. You may even have the opportunity to develop a brand from the ground up, creating a new website, designing brochures, business cards, and so on, while packaging design is just a part of that development. This is why it is beneficial to have a good foundation of design knowledge before you specialize—you never know what variety of skills you might end up using on the job!
User Experience (UX) Designer – (Graphic Design Pathway)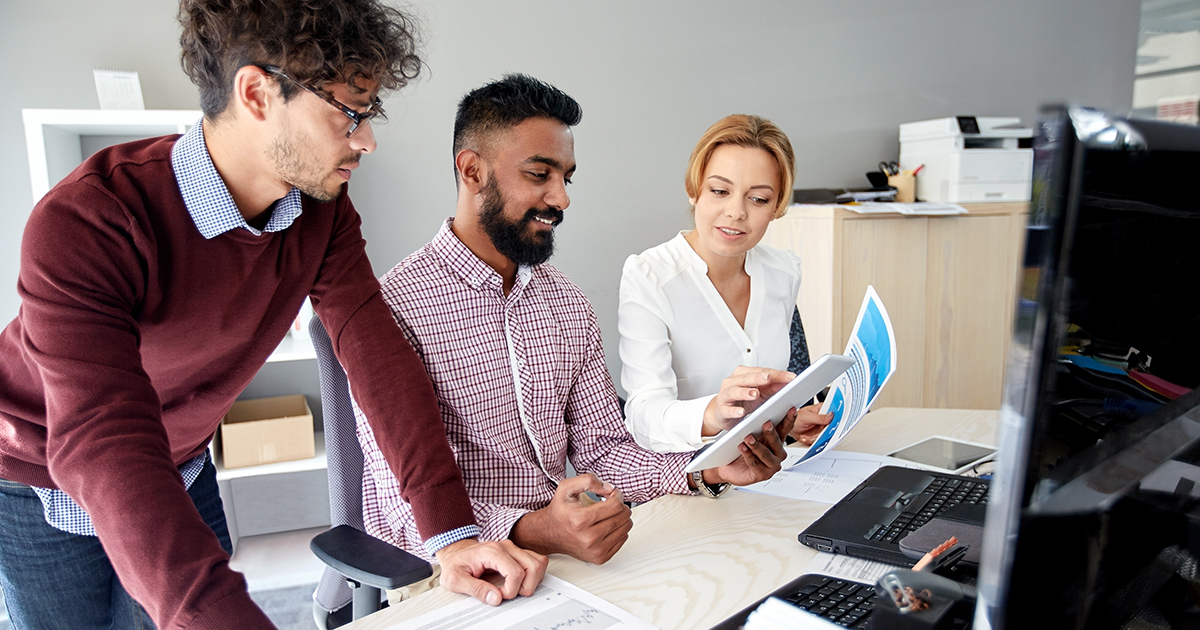 What do UX designers do? If you do an online search for design jobs, you will likely find MANY postings looking for various types of UX designers. And yet many people aren't quite clear on what a UX designer does, or even what it stands for! A user experience designer has an essential role in product development, from start to finish and even beyond, with updates and improvements required throughout the life of a product. A very basic example of UX design workflow is: research, creation of a consumer persona based on goals and motivations, information architecture, creation of wire frames, creation of a prototype, and testing. Information architecture involves creating hierarchies that optimize the flow of usability. Think of a website that you use daily. Is it easy or challenging to find what you are looking for? A UX designer should make sure that finding what you need is direct and simple. This is established in the testing phase, where observations are made on how well a user can navigate the product.
What skills do you need? There are many steps within the process of product development, therefore it is normally achieved as a team. You must be able to listen and consider the ideas of others while contributing your own. You should also be patient, a good problem-solver and extremely detail-oriented.
Where would you work? You can find employment in a variety of environments, from a large company with many clients, to a small startup. If you are working for a larger company, you are likely to have a specific role such as a "UX researcher". If you are working for a smaller company however, you may have a part in the entire process.
Mobile App Developer – (Interactive Design & Technology)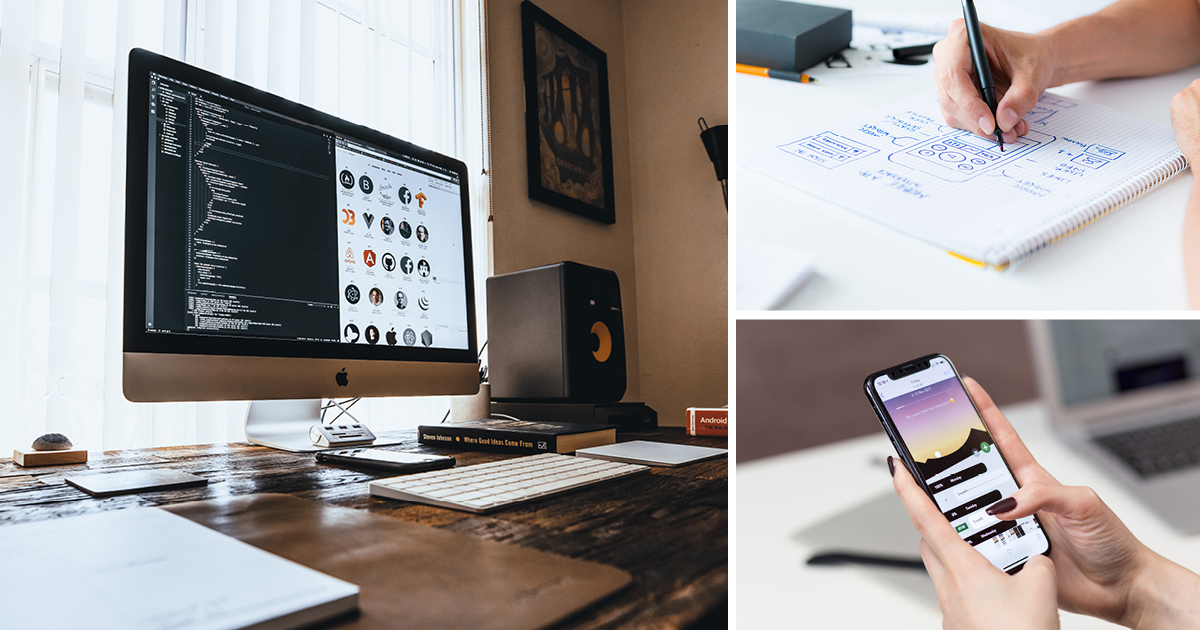 What do mobile app developers do? If you check your app store right now, you will find an endless amount of apps available for download. They are usually designed either to help people with a task, or are purely for entertainment. As a mobile app developer, you create, test, and program apps for a variety of platforms such as Android and iOS.
What skills do you need? Again, being able to work with a team is essential. For large scale app development, there are usually multiple people who work together to recognize the need, create the concept, do the coding, testing, and design. The finished product must be visually appealing and user-friendly, not just one or the other. You will need strong problem-solving skills as you go through testing and reworking of the product.
Where would you work? You can work for one company within a single brand, or as a consultant on contract for multiple brands. It is even possible to design an app on your own or for a freelance client if you want to take on the challenge.
This is a very short summary of career options available with training in Creative Technologies. If you are creative, detail-oriented, work well with others, and are interested in technology and the process of product development, this field is for you! To learn more about our programs visit https://sterlingcollege.ca/creativetechnologydiploma-foundations/ or contact us directly.