Postgraduate Diploma in Procurement and Supply Chain Management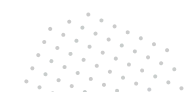 Postgraduate Diploma in Procurement and Supply Chain Management
*Program has been approved for delivery by the registrar of the Private Training Institutions Branch (PTIB).
*This program is not currently being offered.
The Procurement and Supply Chain Management Postgraduate Diploma helps students to expand practical knowledge in procurement and supply chain management and to develop specialist skills in the field. They will gain an advanced knowledge of the foundations of procurement and supply, a practical understanding of applied theory and practice, and an understanding of the financial acumen to ensure profitability in supply chain management.
The Procurement and Supply Chain Management Postgraduate Diploma is also offered with a Co-op component, offering students the option of completing 960 hours of paid work experience. Graduates of the program are positioned to enter careers such as purchasing managers, supply and demand analysts, supply chain coordinators, inventory managers or contract officers.
In quarter one students will gain an understanding of the added value that can be achieved through procurement and supply chain management. They will learn the stages of sourcing processes and the main aspects of organizational infrastructure. Students will explore the fundamentals of specifications and key performance indicators that are included in contractual arrangements made with suppliers and understand the main clauses that are included in formal contracts.
Effective procurement and supply chain management is critical to an organization's success. Understanding the full scope of procurement and supply in the contemporary context allows managers to increase the effectiveness of their decision-making and strategic planning. Students will gain an understanding of the modern supply chains in which organizations operate and learn to offer advice and guidance to main stakeholders on the application of the sourcing process.
Students will understand practices that help achieve value for money solutions in procurement. They will explore a variety of elements that underpin the development of criteria and also considers the options that should be explored when procurement and supply personnel are involved in defining requirements.

In quarter two students will learn how to develop a strategic plan for sourcing goods or services from external suppliers as well as assess the financial stability of those suppliers. They will gain a solid knowledge of the processes and issues associated with sourcing from suppliers.  Students will explore legal issues pertaining to the formation of contracts and learn negotiation skills.
Strategic sourcing formalizes the way information is gathered and utilized so that an organization can leverage its purchasing power to find the best possible values in the marketplace. It is a well-planned ongoing process of proactive actions, where procurement takes a leading role in satisfying business needs and adding value to the organization. Students will gain a comprehensive understanding of contemporary theory and practice in strategic sourcing and produce strategic sourcing plans for a variety of circumstances.
Negotiating is often a finely balanced activity which also involves managing a range of complex relationships, and students should be prepared to manage those relationships effectively, avoiding conflict while maintaining the balance of power. Students will apply a variety of theories relating to negotiation in respect of preparation, planning and participating in the negotiation process. Students will also develop an understanding of the legal and commercial issues of contractual arrangements entered into between organizations.

In quarter 3 students will gain more in-depth knowledge about contracts; the main techniques and approaches to managing them, as well as legal aspects related to their performance. They will focus on strategic management practices such as understanding various organizational behaviours, how to approach management of individuals and groups, as well as human resource management.
Organisations involved in the supply chain process develop and rely on relationships and purchasing and supply chain managers need to identify and explore opportunities for establishing new relationships that will enhance the performance of the supply chain while exploring benefits and risks of establishing such relationships. Students will focus on developing and managing effective relationships within the supply chain.
The supply chain manager is responsible for specific activities and processes which can contribute to achieving corporate strategic goals, and as such, need to have a sound foundation and understanding in order to develop, implement and assess strategic plans and objectives. Students will gain an understanding of strategic aspects of supply chain management.

In quarter 4 students will delve into the topics of risk management and how to develop strategic plans to achieve competitive advantage in supply chains. Through understanding effective project management and understanding the main processes that affect risk management in supply chains, students will learn how to propose effective strategies to mitigate risk. Students will gain knowledge of how to improve supply chains by creating plans that create a competitive advantage.
Purchasing and supply professions need to use a variety of risk assessment tools and techniques designed to provide a detailed analysis of supply chain situations, including legal, corporate and social responsibility, ethical, health and safety, financial, international, innovation and a variety of other potential risk scenarios. Students will undertake a risk analysis and a variety of risk assessments relating to different aspects of purchasing and supply and implement a range of appropriate risk management tools and techniques.
Achieving success within the supply chain involves a complex range of variables, which can frequently be dependent on one another for the success of the supply chain. Students will learn a range of techniques and strategies to develop and improve supplier performance in order to achieve competitiveness, efficiency and profitability within the supply chain.

Postgraduate Diploma in Procurement and Supply Chain Management – 960 hours of instruction
Postgraduate Diploma in Procurement and Supply Chain Management with Co-op – 960 hours of instruction + 960 hours work experience
GENERAL REQUIREMENTS
All students are required to meet the following admissions requirements:
Applicants must have an undergraduate degree from a recognized post-secondary institution in Canada or an equivalent credential from an approved institution of another jurisdiction; or
Have five or more years work experience in procurement, purchasing and/or supply chain management or a related field;
If English is not your first language, students will be required to have one of the following pre-requisites to qualify for enrollment into this program.
IELTS score of 6.0 (with no band less than 5.5) or an equivalent English language benchmark verified by the institution.
TOEFL score CBT 213, IBT 80, or an equivalent English language benchmark verified by the institution.
Sterling College English Assessment (written onsite) with a score of 70%.
Sterling College online English assessment with a score of 75% (examination proctor is required).
For domestic students, Canadian citizenship or landed immigrant status is required. International students are required to possess a valid study visa, for programs longer than 6 months and prior to the program start date. International students are also required to have sufficient accident and medical insurance coverage to cover any injuries or illnesses that may occur during the educational term.