Student Health & Safety Portal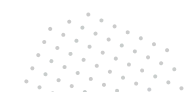 SC students have access to a broad range of pastoral services including mental health support and social events. Accommodation and transportation services for international students arriving in Canada are provided by the accommodation department of the SC.
Sterling College is committed to the safety of each and every student. Let's work together to stay healthy and safe.
You have many things to remember when you are packing for your trip. When entering Canada, be prepared to provide documents supporting your studies, accommodation and self-isolation plans to the Canada Border Services Agency (CBSA).
Sterling College Covid-19 Safety Plans
200 – 1111 Melville St., Vancouver, BC
320 – 10362 King George Blvd., Surrey, BC
Sterling College Covid-19 Restart Plan
This COVID-19 Restart Plan for receiving international students and accompanying family member(s) has been prepared for the use of Sterling College (SC), to ensure the health and safety of staff, instructors, international students, domestic students and the community at large. Please view the restart plan below.
Before You Leave Home – Document Checklist
You have many things to remember when you are packing for your trip. When entering Canada you will go through Canada Customs and it is imperative you are prepared with all documents supporting your studying, accommodation and self-isolation plans as Canada Border Services Agency (CBSA) may ask for those.
Please remember that you will also be required to complete the quarantine plan before arriving into Canada. The form to the plan can be viewed below:
Covid-19 Questionnaire For Students, Staff And Vistors
Once you arrive at the campus, we require you to fill out the below questionnaire to assist in determining your fitness to work, study or visitation during the COVID-19 pandemic to provide a safe environment for staff, students, and visitors. The below questionnaire must be completed prior to entering the campus every time.
Preparing For Your Accommodation
Sterling College has secured socially distant accommodation for all students arriving in Canada in accordance with Public Health guidelines. Students have the option of choosing to stay with a Sterling College homestay family, at a residence or airport hotels in Vancouver. As an institution owned and operated by the (SC), students may request accommodation services through SC's Accommodation Department. Upon arrival in Canada, all international students will be required to self-isolate for 14 days, as per government regulations. For more information, please contact your International Admissions Coordinator for housing options and accommodations.
Additional Resources For Bc And Canada